Slowburner
'Slowburner' Hirschfeld Gallery, Wellington (2010)
Slowburner: Lisa Munnelly is an exhibition of process based work. It includes three large-scale monochromatic wall drawings in charcoal, Motherboard, Traverse and Descent (all 2010). The artist produces these in situ; her act of production involves both a time-bound performance, and the making of more permanent marks.
The exhausted charcoal dust which falls as each work is created is the first trace of its history. This is left on the floor at the foot of one piece, Motherboard, becoming the first part of its documentation, as well as a secondary 'drawing' underfoot. Photographic documentation will be undertaken throughout the installation of the final work. Each day, 2-3 black and white images of the artist at work will be taken, printed, and pinned up in the gallery space. The artist's progress is charted though these images, which ultimately become part of the exhibition themselves.
Traverse, a horizontal format work made up of multiple linear marks, will occupy the long right-hand wall of the gallery. Descent, comprising a single thick horizontal line of charcoal and the vertical fall of dust it leaves, will take up the entry wall. Motherboard, a single black rectangle of solid charcoal, is located on the gallery's back wall. The Fullness of Emptiness (2003) and Sweeping Vistas (2003), two film works documenting a previous performance work, will also be screened throughout the exhibition.
The artist is interested in providing a 'temporal and corporeal account of the drawing process'; that is, in investigating the relationship between drawing, time and the body. These are works which acknowledge that seeing takes time; the title of the exhibition refers not only to the work involved in their conception and realisation, but also to the physical experience of seeing and experiencing them. Rather than re-present an image or idea, according to the practice of conventional drawing, these works operate in the immediate tense, to present energy, time and space on visual terms.
Exhibition Photograph Credits : Andrew Beck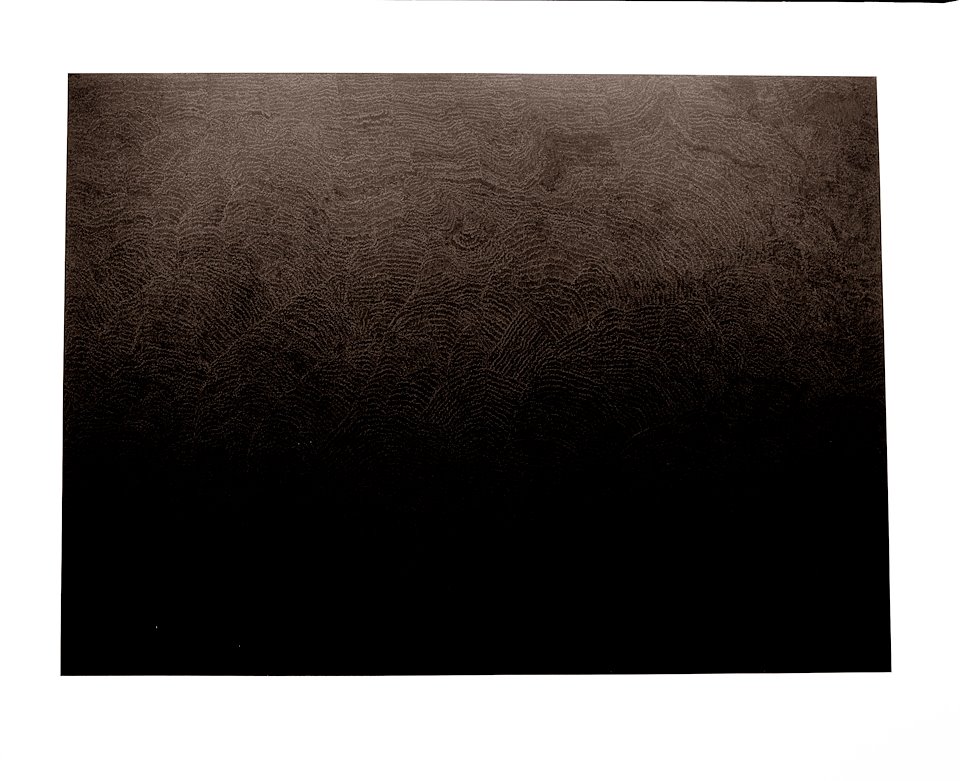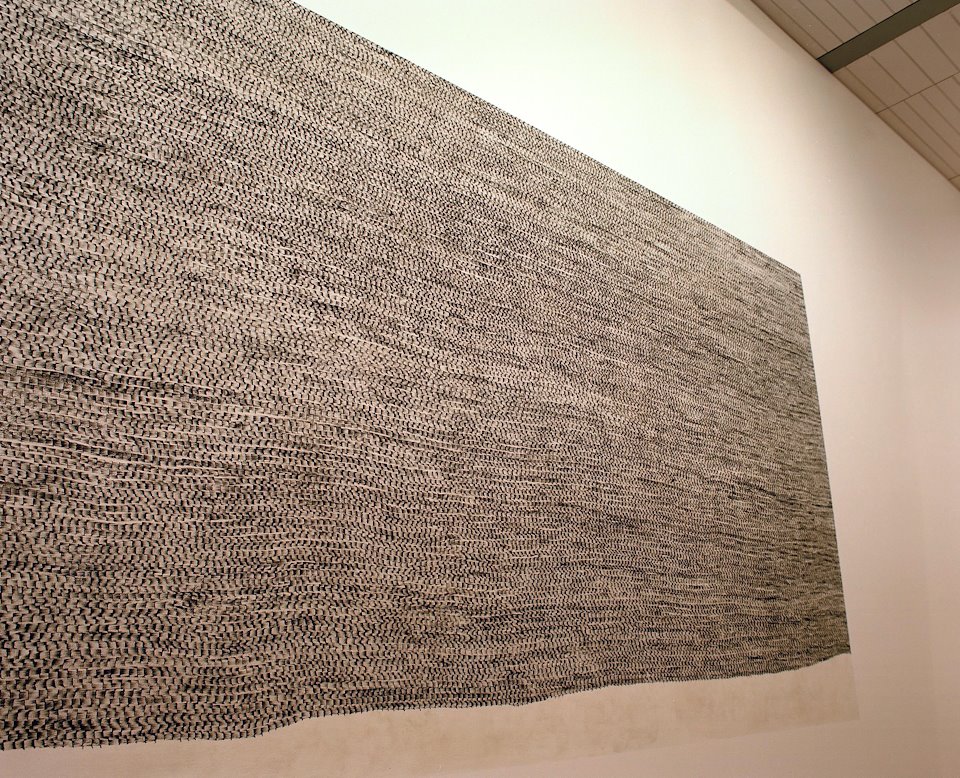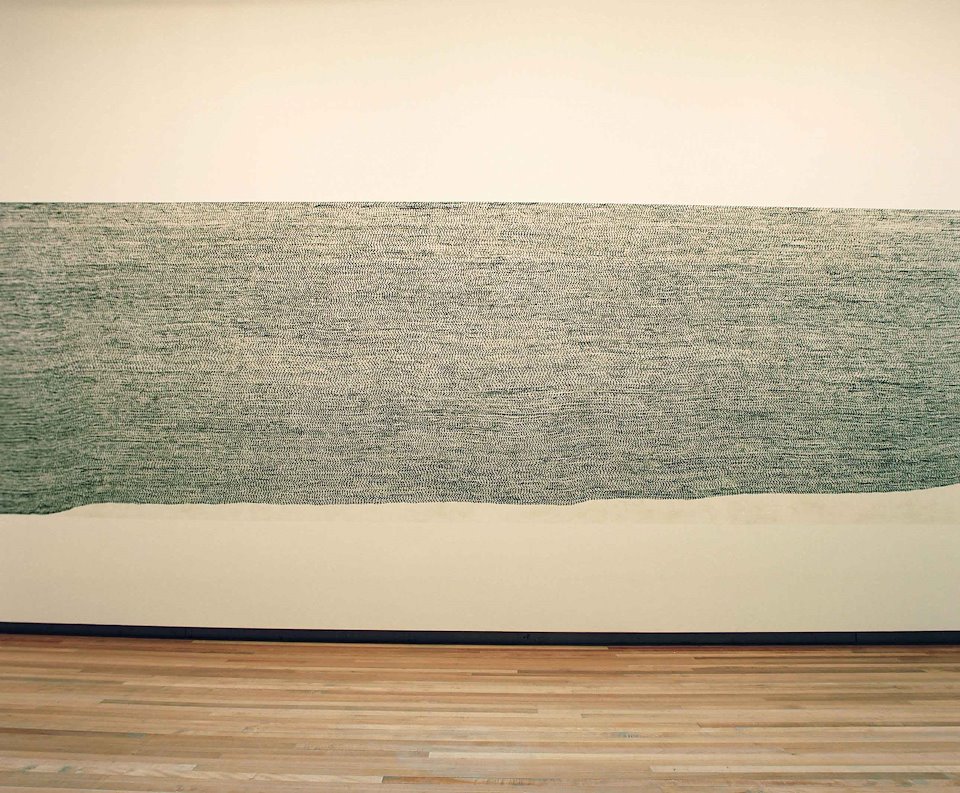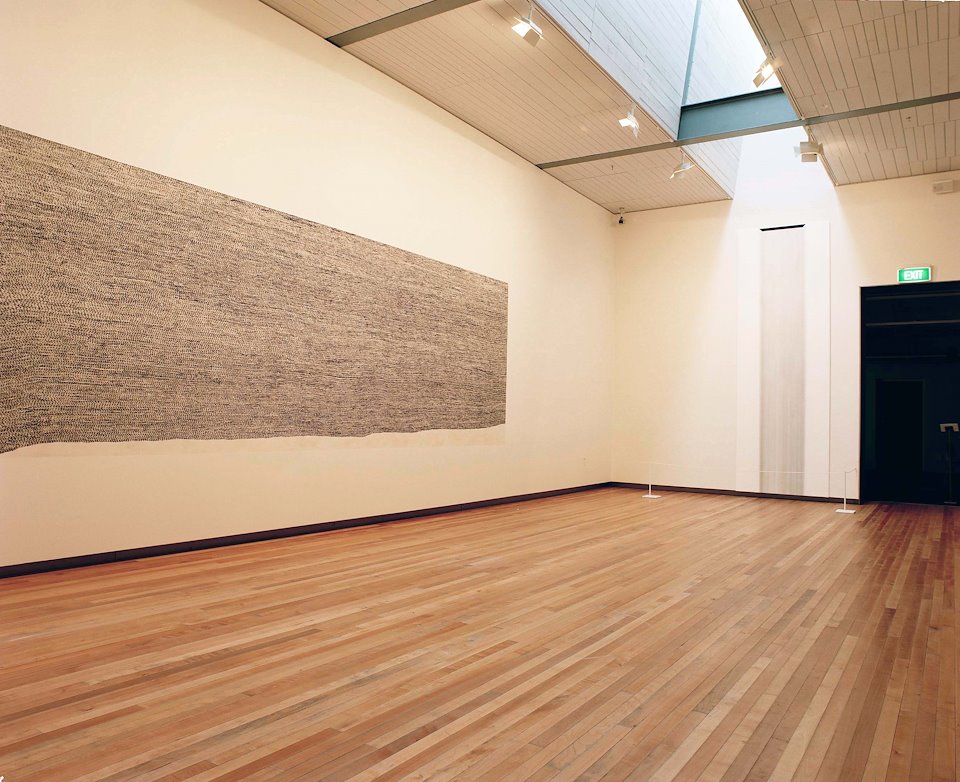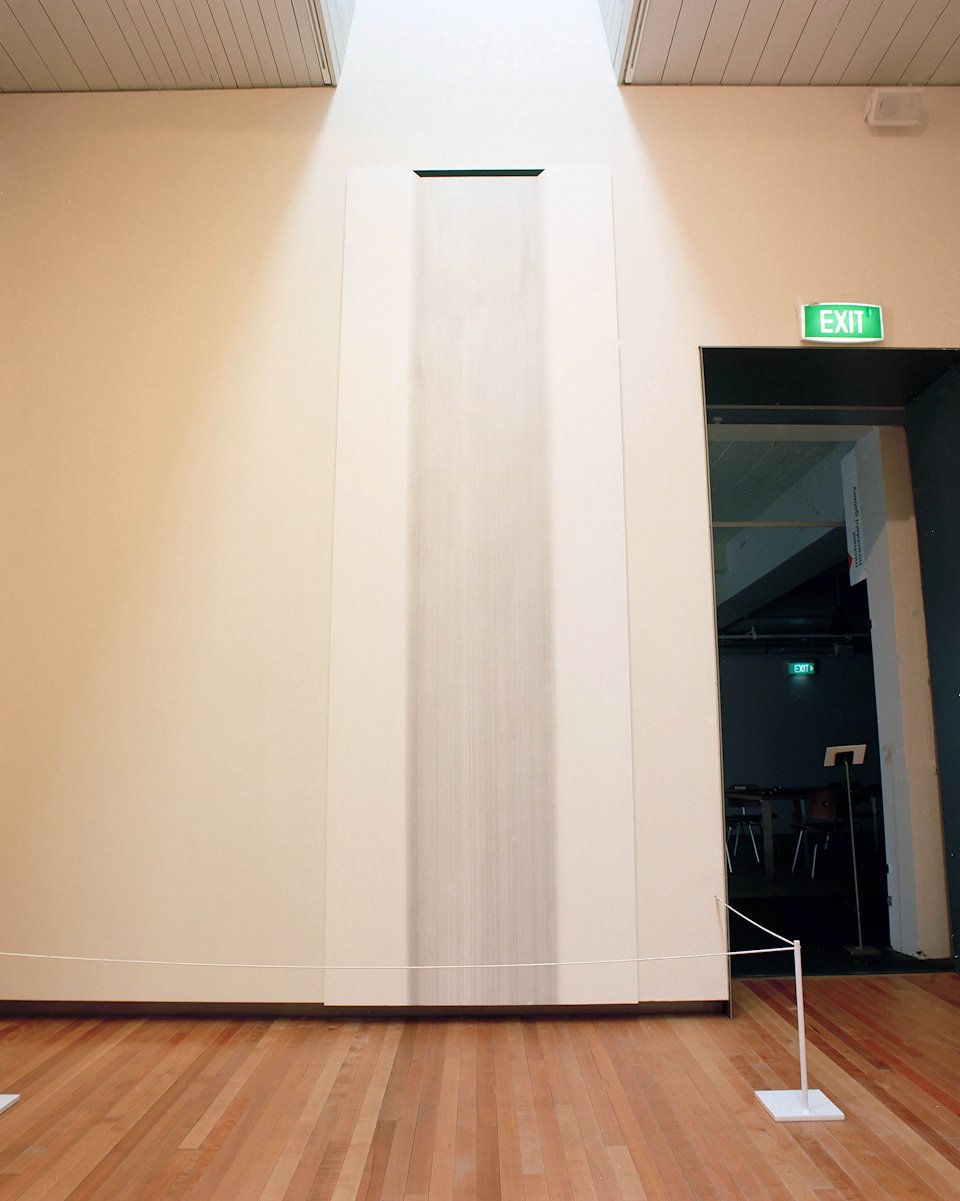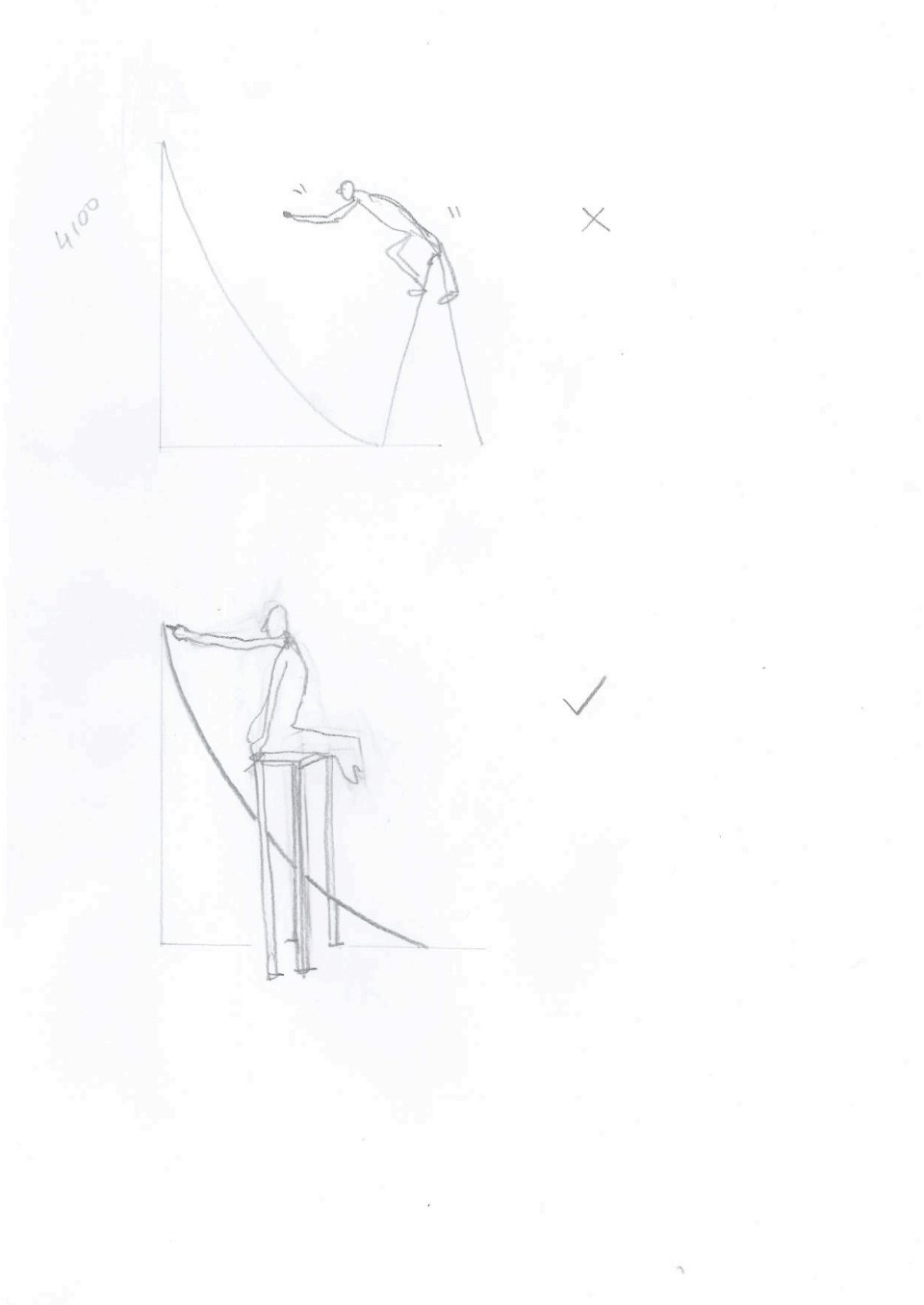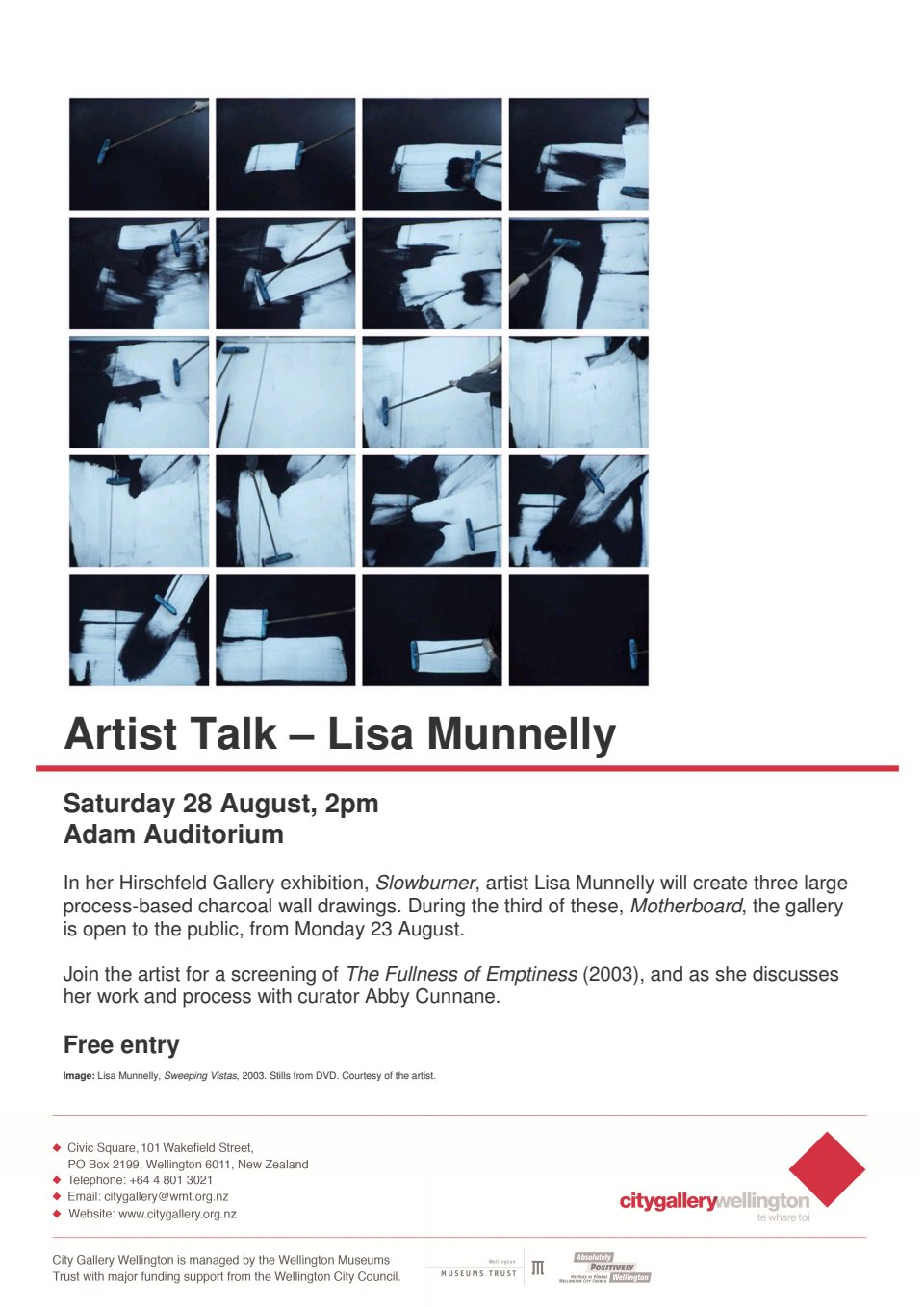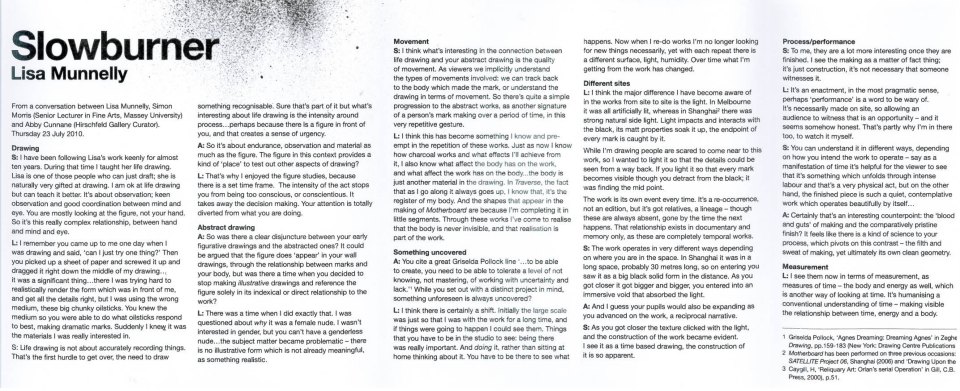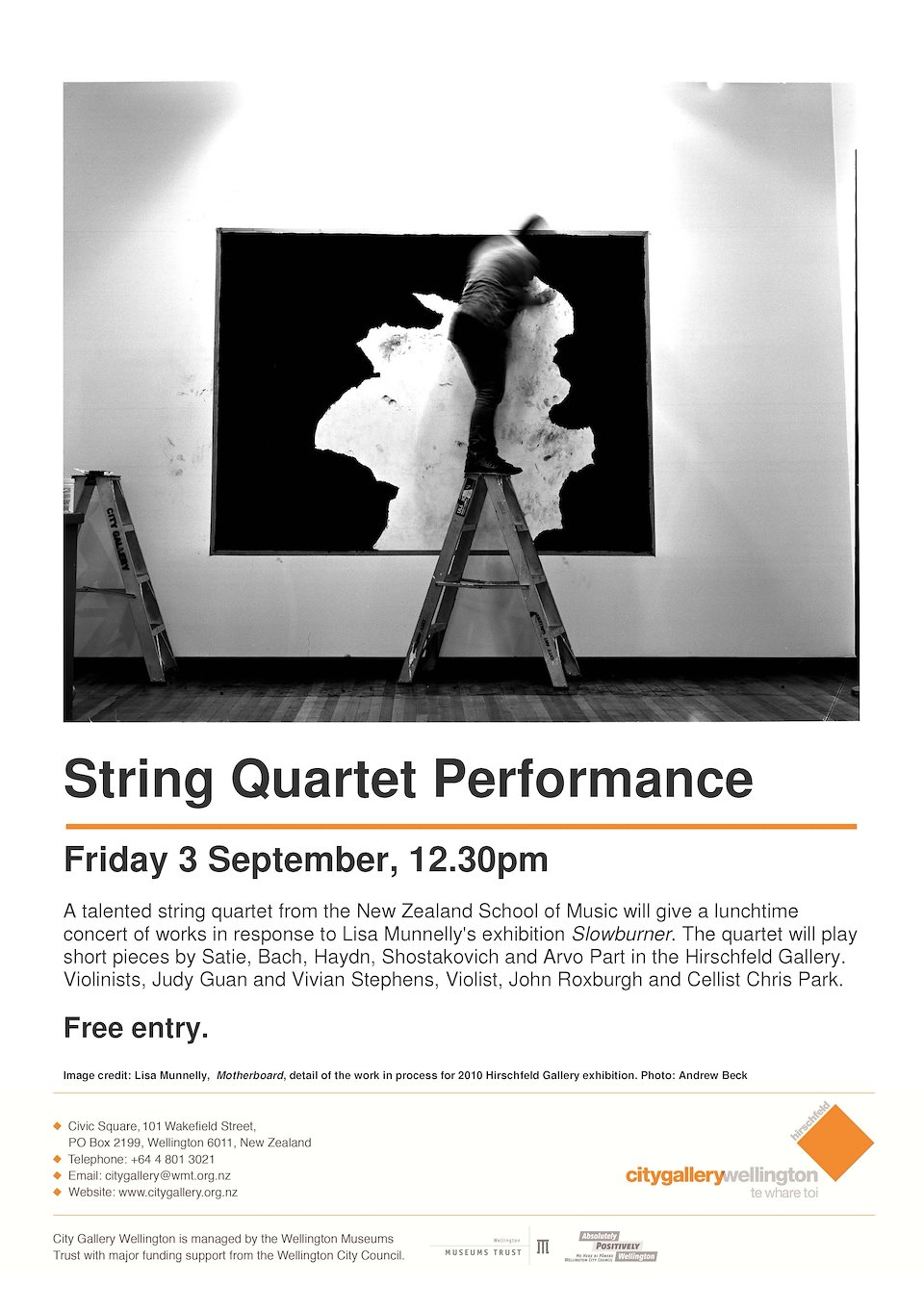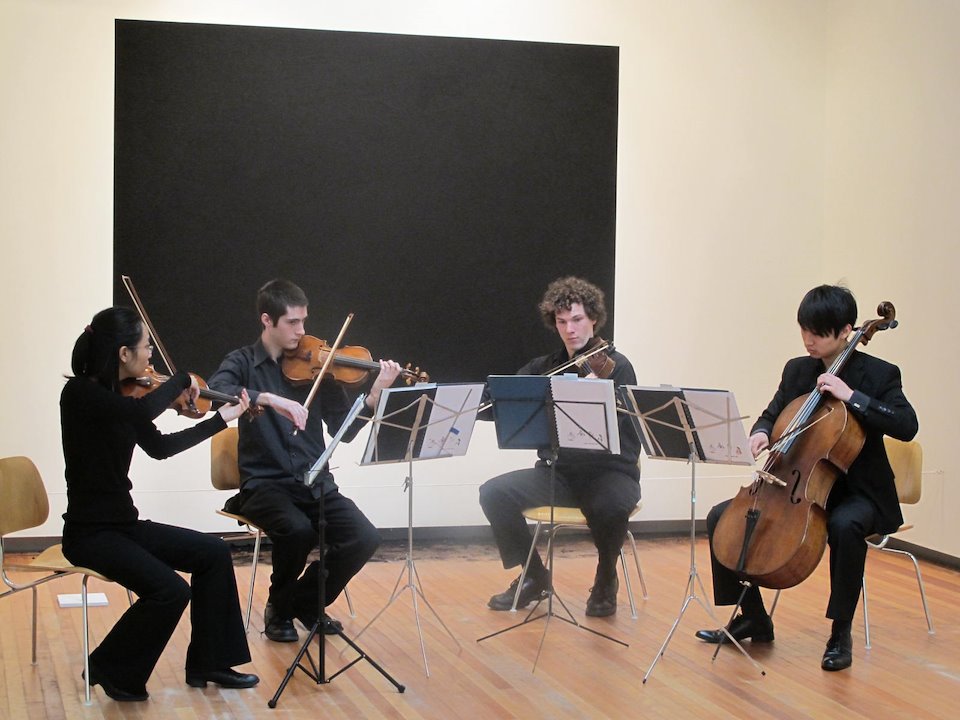 ---
For Hirschfeld Gallery Wellington 2010